The Pickleman from Bickleton!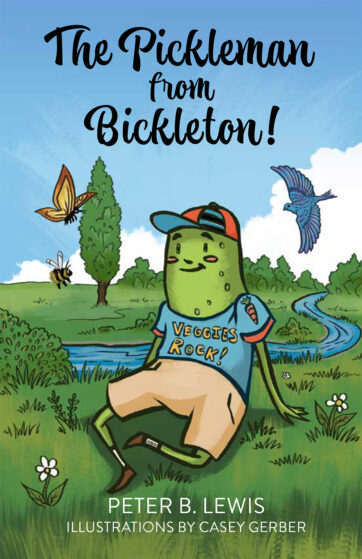 Trade Paperback: 9780998036526 • Ebook: 9780998036540
Price: $9.95 • Ebook: $5.99
Publication Date: 2023
Available for purchase by libraries and bookstores at Ingram Content Group
For all other retail orders, contact Peter directly at [email protected]
Pucker Up!
Here comes The Pickleman from Bickleton! with poems packed with veggies everyone loves. A sourpuss named Bruce, and his goofy goose named Zeus turn a boy's pickle making loose. You'll crack up and crunch 'em in bunches with Mr. Tickleman and the dancing pigs of Tiggity Rig—not to mention the Wiggleton Wrangler and One-Eyed Jack from Nyack in his kayak—all on the road to Laffland in the perpetual state of Joy. Enjoy this sweetly illustrated book with cool 'cumbers galore. It's a jar full of wiggles and giggles that will keep you coming back for more!

Listen to The Pickleman from Bickleton! Audiobook 
From now until December 31, 2023, you can listen to The Pickleman from Bickleton! audiobook for FREE! Just click HERE. The audiobook will be available for purchase in 2024. Enjoy!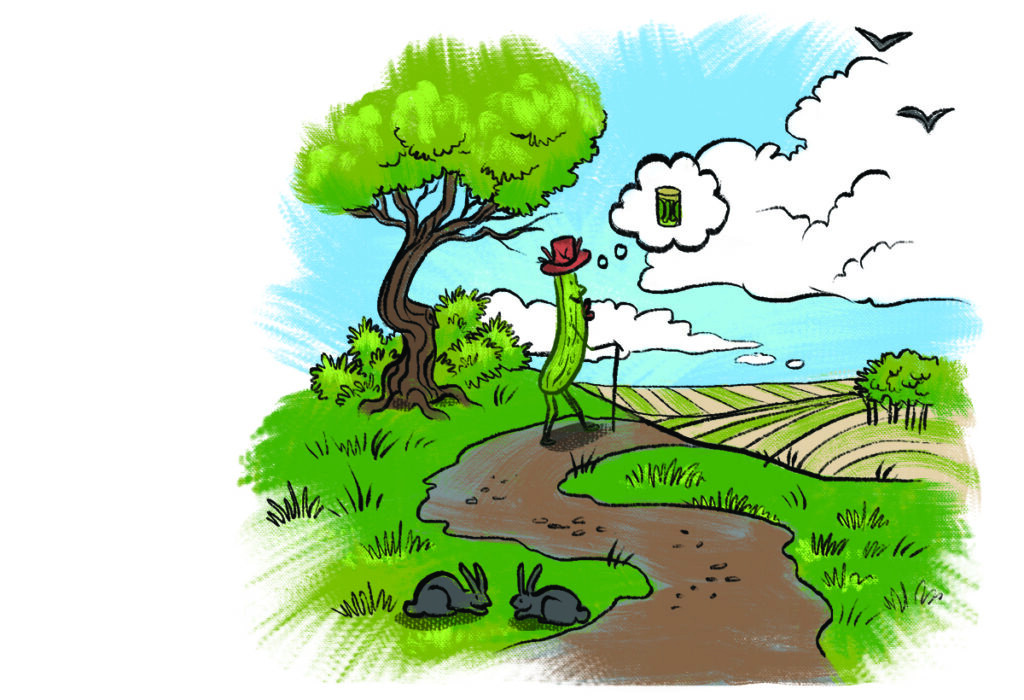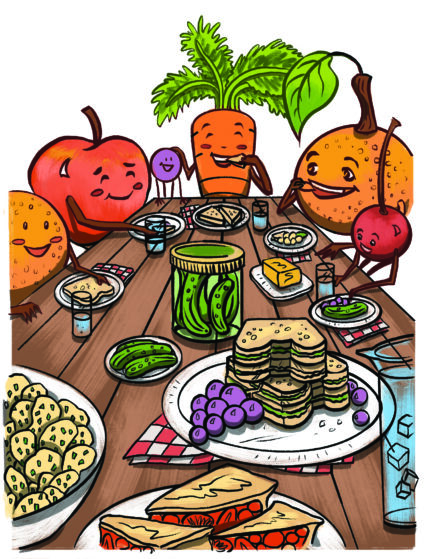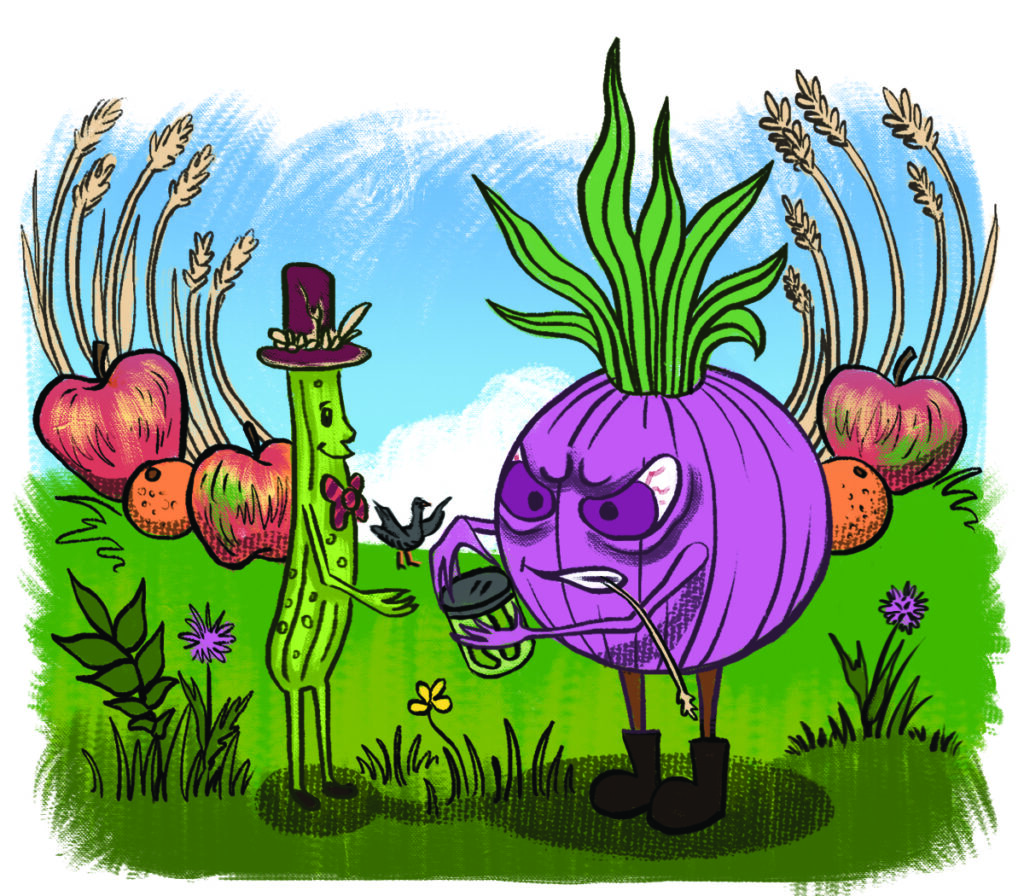 Now available for purchase: The Pickleman from Bickleton!
I love this crunchy tale! The Pickleman has put Bickleton on the map!  I look forward to more adventures, more crunch and the biggest pickle harvest ever. Uncle Peter has done it again. Story telling at its best, and, yes, absolutely read this aloud to every single pickle lover in your life.
— Bill Hoke, Creative Director, author, and pickle lover
---
I like that it discusses how important pollination is in the food cycle, and addresses preserving food. A lot of good talking points can come from the story, with a lot of fun rhyming going on. Love the illustrations!

— Marletta Iwasyk, Seattle Public Schools
---