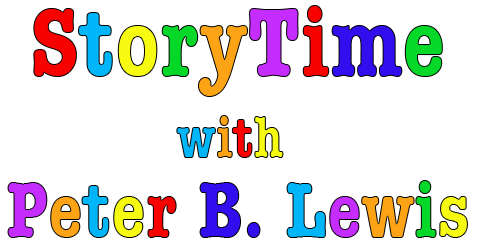 Peter B. Lewis is a sound designer, author and storyteller who enjoys sharing true and magical stories with children of all ages. He delights in presenting unique soundscapes. His stories — both live and recorded — are enriched with sounds and original music, which he has specially crafted for listening (and dreaming).
As an author / storyteller, Peter B has a unique ear for the sound of the story. He has written and produced dozens of educational audio and video programs for children over the course of his career. He also has children and grandchildren for whom he's created many delightful audio stories. He founded AUDISEE Sound the premiere sound design firm in the northwest at the time, in 1990, in order to create sound environments and visitor experiences for large public activations. Peter's first live performance as storyteller was in June 2009 at Richard Hugo House in Seattle. He launched AUDISEE Media in 2018, to expand his horizons and publish his first illustrated book for children, The Longest, Darkest Night! in collaboration with his longtime friend, Pacific Northwest illustrator, Leslie W. LePere, AKA Lead Pencil. The book has received wide acclaim from teachers, critics and readers alike, and is now available in multiple formats.
A natural storyteller and teacher, Peter is at home in classrooms, boardrooms and theaters, as well as festivals and outdoor settings. He has dozens of original and found tales in his ever-expanding repertoire of true and magical stories and Fascinating Facts! He is now available via Zoom for storytelling everywhere.